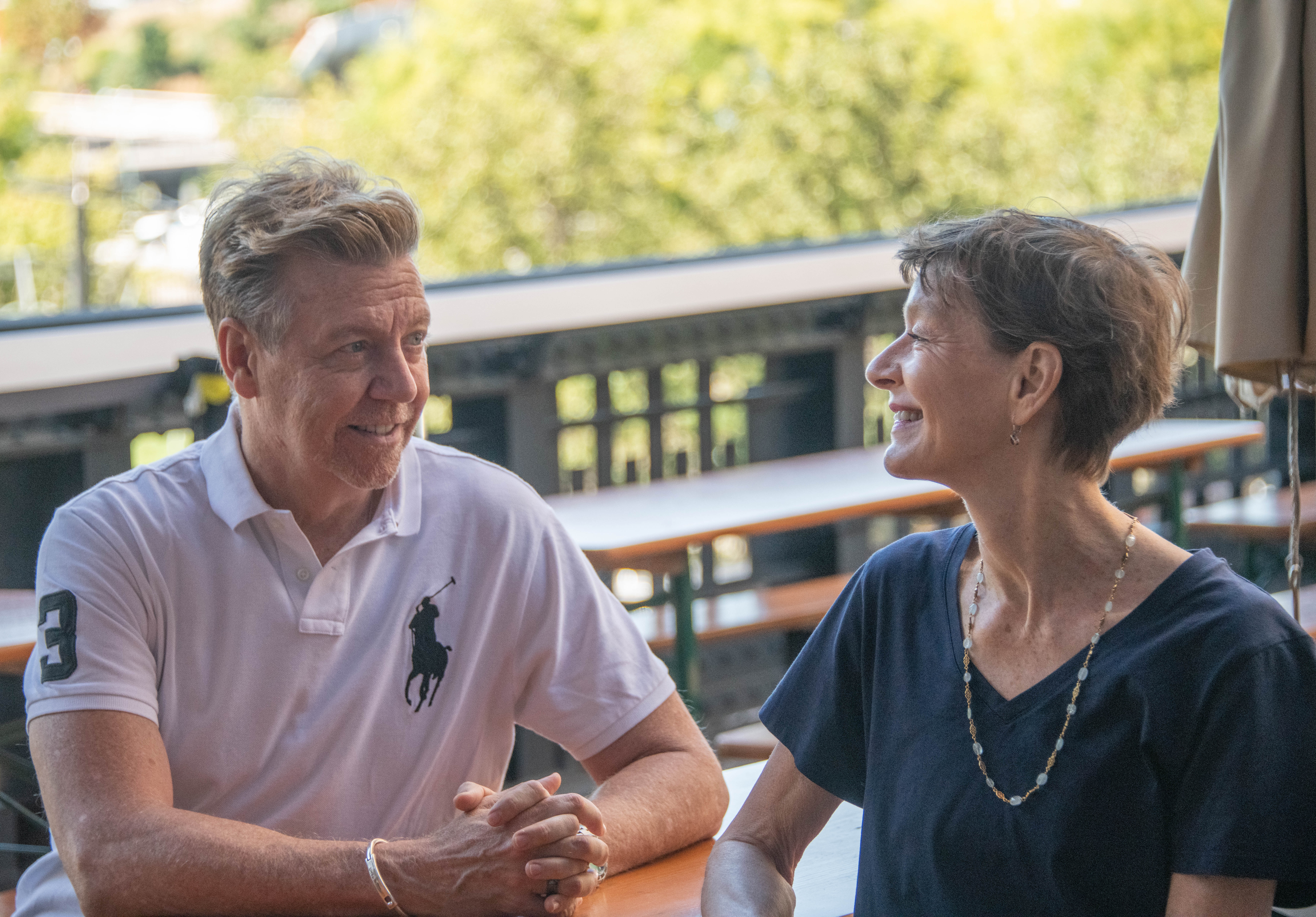 Certifications & Education
MBA Degree
Life Coach Certification from Health Institute
25 years of Global Management Consulting
Diploma from the National X program @ Equinox and Health – #1 in Class
Graduate & Education Tier X Program @ Equinox Sports Club
Unraveling the impact of decades of career success on your personal life is complicated.
But with the right guidance, you can reignite your energy and live your next chapter, limitlessly.
"Before working with Craig, I felt alone, I felt like a weirdo. He was really good about sharing experiences he had without relaying any names. And that made me more confident, that I'm not a weirdo, a lot of women going through this stage in our lives are feeling the same."
"I can be in control of my own destiny. Craig opened me up to exploring different things and he gave me an offramp to the hamster wheel."
Finally Take Control of Your Own Destiny: Transform Your Life in Just 12 Weeks
Do you feel the weight of the world pressing down on your shoulders as you don't know what's on the other side so you delay deciding your next chapter? Has the stress from work kept you up so many nights, that you feel exhausted and drained? And your nutrition? Endless quick, unhealthy meals on the go, fueling the vicious cycle. The bad habits you've developed often go unchecked, leaving you trapped in a cycle of busyness and frustration. It feels like you're fighting this battle alone, wondering if you can it all organized and make decisions and changes by yourself. The apprehension and uncertainty fill your mind as you question if there's a way out of this overwhelming maze. You long for change, knowing deep down that there must be a better way to reclaim control over your life.
73% mentioned that coaching helped them enhance their relationships, communication skills, work performance, work/life balance, and overall wellness <a href="https://www.luisazhou.com/blog/life-coaching-statistics/">The Ultimate List of Life Coaching Statistics in 2023 - Luisa Zhou</a>
Additionally, 80% of coaching clients stated that they improved their self-esteem or self-confidence through coaching and…
In a study, 99% of individuals and companies who hired a life coach reported being "satisfied" or "very satisfied" with the experience.
My Story
Hi, I'm Craig Bruce. I've been coaching high-performing executives and business leaders since 2015. While I didn't start out as a coach, my two decades of experience as a global executive and ultimate burnout lead me to my passion for empowering others.
Now as a High-Performance Lifestyle Consultant
After years of global management consulting and constant travel, I reached a breaking point. I was exhausted, struggling with my health, and feeling disconnected from myself. It was during a period of forced bed rest that I had my big "aha" moment.
As I lay there, working from my bed, I realized that I had neglected my own well-being for far too long. I saw the toll it had taken on me physically, mentally, and emotionally. It was at that moment that I made a firm decision to change my lifestyle and take control of my health and happiness.
Through extensive research and self-experimentation, I discovered the power of science-based behaviors in transforming one's life. I dove deep into understanding the root causes of burnout and self-neglect and how to overcome them. This journey of personal transformation allowed me to regain my energy, find balance, and live life on my own terms.
Now, as a Performance & Lifestyle Consultant, I am dedicated to helping other high-achieving individuals like you break free from the proverbial hamster wheel and reclaim their lives. I have created a comprehensive program that addresses the unique challenges faced by business leaders and entrepreneurs, providing them with the tools, strategies, and support to optimize their performance, find balance, and achieve success without sacrificing their personal well-being.
I am here to guide you on your own transformative journey, so you can regain your sense of direction, prioritize your health and relationships, and experience unparalleled success in every area of your life. Together, we will create a roadmap to unlock your full potential and empower you to live a life that is truly fulfilling and aligned with your goals and values.